Bookmakers named the favorite of the fight Emelianenko – Jackson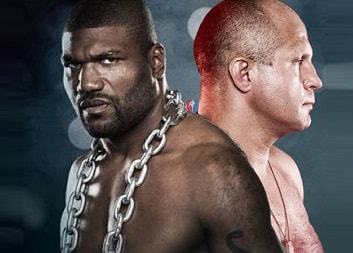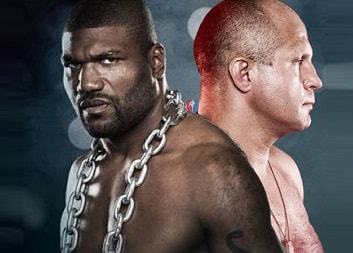 Boxing and MMA Betting Photo source: mma.bg
Fedor Emelianenko continues to delight fans with performances, but not with results. On December 29, in Japan, a fight between the Russian heavyweight and his friend Quinton Jackson will take place, in which he will try to rehabilitate himself for the defeat to Ryan Bader in the 35th second.
Emelianenko, who is already 43 years old, started his career in 2000. He is one of the most accomplished athletes in modern MMA. He has 45 fights on his account (38 wins, 6 losses, 1 fight was declared invalid).
Jackson rose to fame at Pride FC. He then became the UFC (light heavyweight) champion. During his career, he had 50 fights (37 wins, 13 losses).
[stextbox id = 'info'] You can see a detailed analysis of the fighters, an analysis of their chances of success and the forecasts of specialists here [/ stextbox]
Bookmakers immediately decided on the favorite, but the variable list was offered only shortly before the start of the battle.
If in the beginning it was possible to bet only on the winner – with or without taking into account a draw, now there are much more outcomes.
It is possible to predict the number of rounds, the winning of a fighter in a certain round and the method of victory.
In addition, even more unusual markets are available – the end of the fight in the first minute of the starting round.
There is plenty to choose from, because the analytical department of bookmaker 1xBet has worked hard and provided enough outcomes.
You can place a bet in any legal bookmaker, but before that, read the odds and choose the most favorable value.
Quinton Jackson at a glance
Initially, the athlete performed in middle and light heavyweight, where he can boast of achievements. Fury fought in the Pride Grand Prix final (middleweight, 2003). In 2007, he won the UFC championship, which he defended only once. In 2011, he again received the right to the title fight, but lost to John Jones. The American moved to the heavyweight division already in Bellator.
Rampage is a legend, but he is now a veteran. Fights to make money. He is a basic fighter, but with each fight he paid more and more attention to punches.
Jackson does not seriously surpass Emelianenko in any indicator, therefore he is an outsider. Perhaps it holds the blow better.
Fight Predictions
Jackson is not at all the same. Unfortunately, Emelianenko too. But their confrontation is still waiting for thousands of fans.
The Russian is a basic sambist, but has long ceased to actively use wrestling. Without her, it is more difficult for him, but the Last Emperor won against his peers thanks to the explosive speed of his hands. He has a powerful punch – 13 KOs (12 in the first round).
The American also prefers to box, but if Emelianenko fell in recent fights, then Jackson is rarely even knocked down. He holds the punch well.
Both opponents hit hard. They often won by knockouts. Fedor made him doubt his strength, but in order to strike, Quinton will have to miss two on the way, because he is slower. He agrees to get hit in the face twice in order to hit himself at least once.
In such a scenario, the battle is unlikely to last long.
The best years of the fighters are behind, but they want to prove otherwise. Especially Emelianenko, who does not want to end his career with defeats.