Reasons that prevent you from becoming a successful sports bettor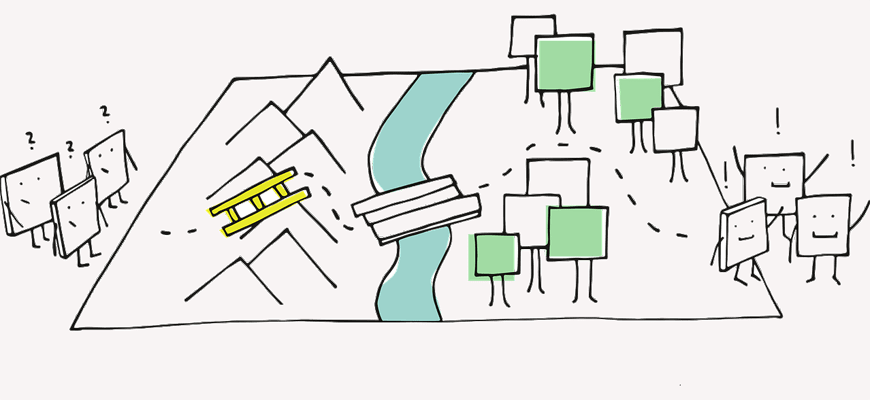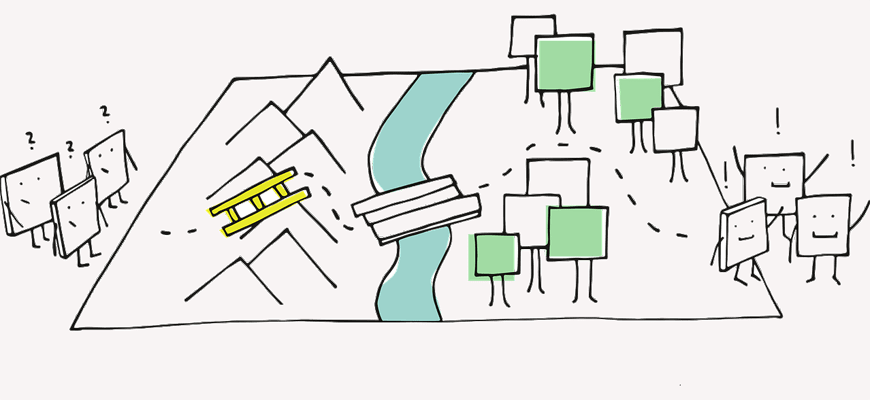 Sports betting training
You've probably heard that only a small proportion of bettors regularly win sports betting. There are many reasons for this, but why is the situation not improving? The fact that beginners lose is normal and logical. It is not normal that novice bettors remain at the same level and do not play profitable after a long time.
At a distance, despite experience and even attempts to analyze events, the deposit does not increase. The player is in a vicious circle: no skills – no earnings. As soon as funds appear, they are quickly lost, since there is not sufficient competence
Due to luck, you can win one bet, even 10, but it is impossible to consistently give correct predictions at random
The problem also has a downside. It is difficult to achieve an impressive profit without a significant deposit. Let's say that an experienced bettor who is able to play profitably will not have a significant income due to a small bankroll. Without sufficient investment, you have to take more risks:
Bet not 1-3%, but 10%;
Choose outcomes with higher odds;
Use express trains more often.
With this approach, success depends more on luck. The importance of skills is decreasing.
As a result, the circle is closed. The following dead ends are formed:
No bank, no skills – when free money appears, it is lost;
There is a bank, there is no skill – funds are lost, just not as quickly as in the first case;
There are skills, there is no bank – the situation forces you to take more risks, which in the long term does not lead to a stable profit.
How to break the deadlock and find yourself in a point where you have enough skills and a bankroll?
Content
How to get out of the vicious circle?
The danger of a zero balance in the bookmaker
Ready for losing bets
Time-saving consistency
Summary
How to get out of the vicious circle?
It is clear that it makes no sense for a novice player to enter betting with large funds. At the start, everyone should have failures. It's even bad when they are not. With a segment of several months, unprofitable days cannot be avoided.
This means that you should gain experience and apply knowledge in practice with a small deposit.
While the bettor understands the mechanics of the game, understands the outcomes and learns the basic strategies, he uses a minimum deposit for this (up to several thousand rubles). Betting during this period is optimal with a flat and an insignificant percentage of the bankroll
After you have managed to master the basics, there should be no problems with the game process. You can try to increase the balance by resorting to the ladder strategy – start with a small amount and try to give a series of pluses (not necessarily with low odds)
This approach is a great combination of a small start-up investment and training (development of bettor skills). There are low, but real chances to significantly increase the bankroll, which can serve as an additional motivation not to bet at random, but to adhere to the strategy and rules, and also not to ignore the analysis.
After the first successful ladders, the percentage of passability of the forecasts will increase. It would be advisable to create an average game bank in terms of the amount (add the accumulated funds or winnings from the passed ladders). In any case, the task comes down to reaching the mark of 10-20 thousand rubles. With such a deposit, if you already have an average skill level, you can start using less risky strategies. For example, a uniform betting tactic of 2-4% of the pot, combined with a soft catch-up and a limit on the number of wagering.
Then, the bettor accumulates a larger deposit, or drains. In case of failure, a rollback occurs to the previous stage and again you have to use the ladders. When the game bank increases, part of the funds should be withdrawn in order to fix the profit, and the remaining money should be used for further bets. At the same time, the strategy should become safer (for example, the percentage of each bet is reduced).
Something like this should be the way from a beginner without skills and a deposit to an experienced bettor with an impressive bankroll and some stable profit. Obviously, transformation does not happen overnight. It can take months or even years
Why doesn't most players work this way? Probably, some simply do not think about the existence of such a path and every time they want to hit the jackpot here and now. Others underestimate learning and debriefing. Wrong actions should not only be performed, but disassembled, analyzed, drawn conclusions and the next time to do the right thing.
If you are interested in betting, I hope you found out which direction to go in the beginning. Based on the described scheme, you can determine what stage you are at and what is the best to do. If you feel that you need to move on (after increasing the bank or relying on confidence in your skills) – try it. Failure will show that you still need to work on yourself, but in any case, the vicious circle of "no money, no skills" will be broken.
The danger of a zero balance in the bookmaker
In some cases, the bettor pushes himself off the road to success on his own. The player uses all available money for bets and waits for a profit.
The desire to bet everything that is is a manifestation of passion, and not the result of careful calculations and balanced decisions
If a strategy involves a significant increase in the deposit, then it is usually extremely risky. Even if you have a solid bankroll, it should be managed wisely.
What is the danger of a zero balance?
The habit of flirting the entire bankroll, albeit with a lot of bets, shows the lack of a plan. Are there 5 events? So, 20% for each? And when there are 20 matches on a day off, then 5% each? No consistency. As if the bettor wants not to make money, but to launch every last penny into the game. The process takes precedence over the result;
If the account in the bookmaker's office is zero, it means that the user cannot perform any maneuvers. Let's say, play it safe by playing the opposite outcome in live. There is no influence on the actions, it remains only to wait for the result;
Playing all-in for one approach is still dangerous with variance. There are both positive and negative segments. In the first case, almost everything comes in and the deposit grows by leaps and bounds, and in the second, most of the bet loses. The larger the bets and the more funds are simultaneously used for the game, the more damage the drawdown can cause.
Based on the listed dangerous points, you can draw up a number of recommendations that will bring you closer to stability and regular plus
First, it's important to create a detailed plan, detailing every little detail. For example:
How many bids to make per day / week / month;
Amount limits (minimum and maximum).
Such simple restrictions will not allow you to spray the deposit into dozens of transactions and bet too much, so as not to lose due to several unexpected results.
Secondly, it is useful to always leave a certain amount on the account in the bookmaker – 50-100% of the delivered amount. These funds are required for potential live insurances. For example, if the bet does not work, then it is better to save it by playing the opposite outcome. Thus, it will be possible to reduce the minus or even go to the plus by catching the fork. Failures cannot be completely avoided. When they are inevitable, you should accept and draw conclusions.
The ability to play for the planned part of the deposit is one of the indirect signs of a bettor who is likely to achieve long-term success.
Ready for losing bets
It is important to be prepared for failure, since the negative emotion of losing a bet leads to a strong desire to win back urgently. Catching up and betting on the entire bank, and without analysis and a balanced decision, lead to a quick drain. Even local winnings will not help you get out of the minus.
More often than not, the bettor doesn't know what to do in case of a shocking failure. Even if there was some kind of plan, it is difficult to remember about it under a storm of emotions.
It is pointless to be surprised at an unexpected result in sports, which led to the fact that the bet did not work. Sensations happen regularly, so there is no need to get angry after a loss. Take it for granted and keep going with the plan.
Ideally, the strategy should provide for what to do after a loss: then put 2-5% of the bank or increase the amount of bets (by how much, until what moment). There is no need for spontaneous action. There will be no surprise, no emotion.
The only thing that can worry after the minus is error analysis. Why didn't my bet enter? Was it due to chance or due to an error in the analysis of the match? Stick to the plan, do not win back immediately, and it is not clear what rates, and gradually compensate for the losses.
Read also: how to reduce the number of betting errors and TOP-7 errors in live betting
Time-saving consistency
Is it realistic to make money with bets, giving them 5-8 hours a week? Quite. How to be efficient with little time investment? It is enough to be consistent.
The problem for many is the lack of methodology. They enter betting every day as if from scratch.
For example, when analyzing a fight, I already know about 90% of the information about it. This is not the first time I come across teams, so I don't delve into the statistics and the standings. It is immediately clear what layouts, who in what form, tactical aspects, personnel situation, and so on. All this is known, because 3-5 days ago I already analyzed the event with the participation of these rivals. You just need to refresh the data.
To achieve this, it is important not to bet on everything. There should be a list of tournaments. If you follow them for several seasons, sequentially, then a list of teams will be created almost automatically. On some you will have to bet more often, on others – less often. Collectives will also appear that will need to be ignored due to their instability.
More about command lists, I talked about in a separate article.
In such a scenario, the choice of events takes a minimum of time. It is enough to skim through the list of matches. Each team has a set of knowledge, therefore, even before a detailed analysis, it is known for which outcomes to make a forecast. Further analysis is to decide whether to flirt with the outcomes that have been chosen many times in the games of this club. If most of the factors are "for", then a bet is made. If outweighed against, the event is discarded. As a result, the analysis can take up to 10 minutes.
To summarize: pick a sport and make a list of tournaments you are interested in. Monitor them constantly and determine the list of commands. Make notes for each. Do not try to place bets on all matches. Filter out what you doubt. Distribute the clubs according to the level of understanding for yourself. Tie a list of the most common outcomes to the team. Do not spray
Summary
To break out of the vicious circle that many beginners fall into, act gradually, but correctly. Master the basics of betting and increase your bankroll using, for example, a ladder. Stick to your plan and strategy, learn, deal with mistakes, and don't give up on analysis.
Do not bring the balance in the bookmaker's office to zero, depriving yourself of maneuvers in the event of an unfavorable development of events.
Get ready to fail. Psychologically. Do not be surprised by sensations. No surprise – no emotion or spontaneous action – no quick drain. The only thing that should worry after a lost bet is the reason for the failure. If you made a mistake, then draw conclusions and do not repeat it. When an accident occurs, for example, an own goal or a penalty – take it for granted, because it is impossible to predict force majeure.
And finally – be consistent and methodical, so as not only to play a plus, but to do it easily and with minimal time expenditures.