How and on what events to bet in quarantine – rules and tips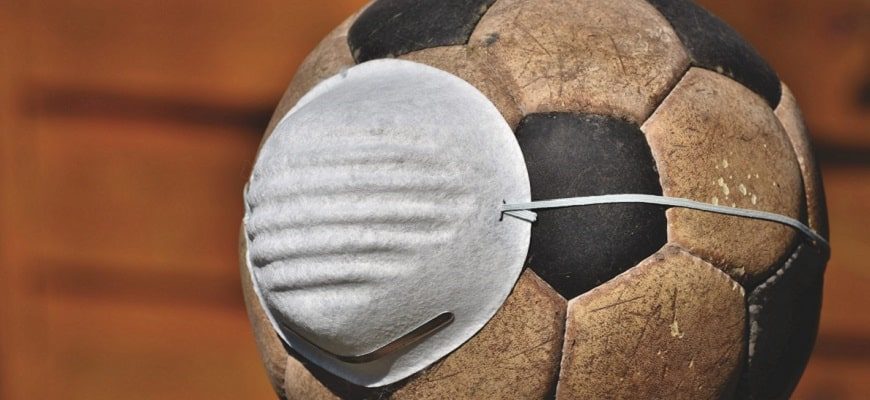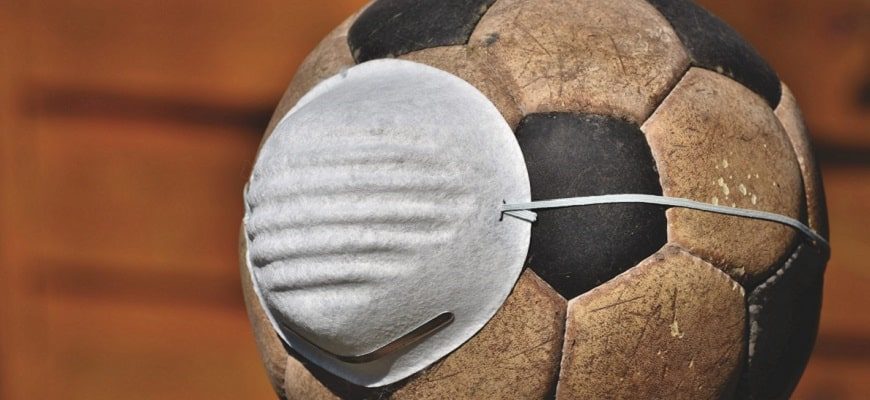 For beginners
Self-isolation has been introduced in almost all major countries, so bookmaker users have even more time to practice betting. But the line is quite specific, so many burn out, and in an attempt to recoup, they instantly merge their entire game bank. To stay afloat and make a profit, it is important to develop a set of rules for yourself that will help regulate the betting process.
Content
Quarantine bidding rules
Competent choice of discipline
Pause after victory and after defeat
Taboo on long-term events
Reduction of the interest from the bank allocated to the rate
Little tricks of quarantine rates
conclusions
Quarantine bidding rules
We talked about what to quarantine on earlier, and now we will consider how to do it correctly.
Discipline is the key to success in any occupation, therefore it is important to develop postulates of behavior that strictly regulate every step in the bookmaker's office.
Competent choice of discipline
Even the most experienced bettor cannot be equally well versed in all the sports available in the line. Moreover, the most successful users of bookmakers do not just choose the discipline for themselves, but also specialize in a particular championship. This allows you to thoroughly study all existing patterns, and reduces the percentage of risky bets to a minimum.
How and what is better for a beginner to bet on can be found in a separate article.
Next, you should outline the circle of competitions in which the user really understands. You shouldn't use Overwatch or League of Legends tournaments, even if you have a complete understanding of Dota 2. In football, without special training, it just doesn't make sense to rush to analyze the championships of Nicaragua or Tajikistan.
If you really want to bet on specific events, you need to study their features in advance. You can do it here
Pause after victory and after defeat
During quarantine, users have time to follow each individual event, so immediately after its completion, they are eager to conclude a new bid. However, a hasty choice of the next bet can interrupt a winning streak or further exacerbate the situation after a failure.
The live line has become rather poor, so it is better not to enter this section without preliminary analysis. After calculating the last bet, you should give yourself at least 15 minutes of rest to calm down emotions that can interfere with the competent analysis of new events. And only after that you can start selecting a match and analyzing its features, statistical patterns.
Taboo on long-term events
At the moment, there is no reliable information on exactly when the major sporting events will resume, but bets on their outcome are still accepted. For now, you should refrain from them, as more and more news about the complete cancellation of tournaments began to appear.
Of course, according to the rules of the bookmaker, upon termination, the user will be refunded the funds, but before that decisions will be in the account as a "dead weight" and will not bring any benefit.
The situation is even worse when no such decision is made, and the tournament is "frozen" for an indefinite period. Until its completion, the fate of the bet will be in limbo.
The only exception may be bets on events in the cultural life of society, which are placed in a special section. They may depend on quarantine, but not always, so it is much easier to wait for their calculation.
For example, the specifics of betting on the 17th Independent Online Battle can be found here
Reduction of the interest from the bank allocated to the rate
The increased risk of each individual rate must inevitably lead to a decrease in their size. It can be left at the same level only if the user is thoroughly versed in a particular sport or tournament. In all other events, it is better to be guided by the principle "the quieter you drive, the further you will be."
If you really want to win in various sports and disciplines, you can and should turn to the help of professionals. The most accurate and complete analytics of the main events from the world of sports and eSports appear in advance in the "Predictions" section on IronBets.
Little tricks of quarantine rates
Quarantine has already managed to teach some of the peculiarities of rates, which must be taken into account.
Avoid betting on professional athletes in virtual sports – they usually take part in entertaining tournaments and charity streams, do not have much motivation to win. It is very difficult to calculate such exhibition matches, so it is better to just enjoy watching.
Pay attention to promotions – in order to attract the attention of users, bookmakers began to conduct special promotions. Some prepare cashback for each bet, others remove the margin, and still others play valuable prizes.
[stextbox id = 'info'] For the latest news from the fields of bookmakers, see the weekly IronBets digest published in the profile section [/ stextbox]
Carefully read the names of the events you are going to bet on – for example, SSL is the Soap League, since every football match is played on a completely soapy rubber field. It is almost impossible to calculate these events and conduct a competent analysis, but it is very interesting to watch them.
conclusions
It is possible and necessary to set during quarantine, but for success in this endeavor, you must strictly adhere to the rules. Competent analytics, restraint and discipline are the "three pillars" on which this system rests. You should not rush to choose events, it is better to outline a circle of championships and a sport for yourself in order to make only successful bets.