How to choose a sport and a match for a bet – selection criteria for bettors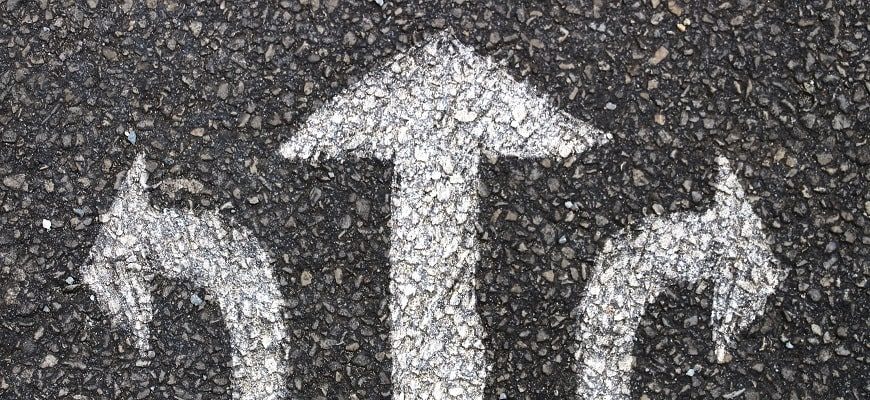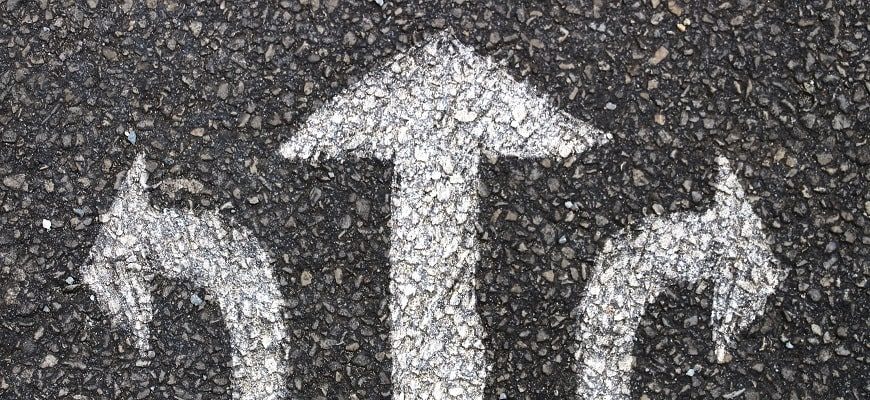 For beginners
One of the main reasons for the strong minus of the deposit at a distance is the wrong choice of event for placing a bet in the bookmaker's office. Many people choose the first match they like, analyze it and place a bet, not suspecting that it is initially extremely inconvenient for playing in a bookmaker's office. Only over time, experienced bettors begin to understand that for a successful game it is necessary to develop a special algorithm for searching for sports events that are "convenient" for choosing promising bets with a high probability of winning.
Read also: How to choose a specialization in betting?
Content
Selection criteria
Selection of a championship or tournament
Discarding awkward clubs
How to choose a promising match?
The bookmaker has correctly assessed the current level of the teams' play
The bookmaker misjudged the level of the clubs' play
Most users did the wrong analysis
Most of the bettors conducted a competent analysis
Selection of events in individual sports
conclusions
Selection criteria
Let's consider the order of selection of events based on football, it is typical for any collective sport.
Selection of a championship or tournament
You cannot bet on all championships and international tournaments in a row. You should choose 5-6 national leagues (maximum 10) and several international tournaments: Champions League, Europa League, European Championship (many also choose South America) and World. The main selection criterion is the opportunity to receive a huge layer of useful information on the chosen championship.
You cannot place bets in a bookmaker without thoroughly understanding all the nuances of the championship
If it is not possible to deeply track all the nuances of the Romanian Championship, then betting cannot be made within the framework of it. What are the main nuances:
Which category does each club belong to: leader, strong middle peasant, well organized ordinary middle peasant, outsider – to know the current potential;
Tasks assigned to each club for the season;
Current problems: trauma, illness, game crisis, conflicts, etc .;
Transfers carried out by the clubs;
Game tactics, etc.
If 20 teams are playing, then the situation described above should be known for each football team. It is clear that it is difficult to keep such a huge layer of information in your head, but an experienced bettor, studying the next round of the chosen championship, quickly refreshes his knowledge and correctly analyzes the matches. It is for this reason that you should not choose more than 10 national tournaments for bets – the indicated number of championships allows you to quickly refresh your memory.
Usually experienced bettors choose: a native championship, a national championship of 1-2 closest neighbors, several top and popular championships
There is such a thing as an inconvenient tournament, where the user makes frequent mistakes. Each user has their own awkward, unpredictable tournaments, they should be discarded first.
Discarding awkward clubs
Having chosen a championship, you should carefully study its teams. Better to place bets on paper in parallel. This will make it possible to understand which clubs are uncomfortable, unpredictable. There are usually plenty of such clubs. Their unpredictability is associated with an extremely unstable game, where a lot is tied to emotions, weak coaching potential. The "favorite" clubs must be among the inconvenient ones, they do not allow to objectively assess their level of play.
Playing on paper will allow you to simultaneously identify "comfortable" clubs, where the information received fully reveals their current level and tactics of the game.
Having decided on the championship and inconvenient teams, the bettor conducts analytical work every day to find promising events, where everything is based on a deep knowledge of the selected championships and comfortable teams.
Read about which sport to bet on in a separate article.
How to choose a promising match?
The user has to carry out a delicate work, because at best in each round, where 20 teams play, you can find only 1-2 really promising events, with a large number of dangerous and frankly inconvenient confrontations. How to carry out this filigree work competently? We must act consistently, studying each meeting, evaluating them according to four categories.
The bookmaker has correctly assessed the current level of the teams' play
When the bookmaker's analysts have competently studied the participants of the meeting and put up competent quotes, these are inconvenient matches for bettors.
Pros in betting are in the black because of one important point – they play with an edge over margin. What it is is described in detail in a separate article.
When an analyst bets at well-adjusted odds, he can often win, but the bookmaker's margin will nullify most of the net winnings in the distance. You can place bets on such matches, but they should make up a small part of all bets placed due to their weak prospects at a distance.
Bookmakers expose competent quotes in the framework of top and popular competitions
The bookmaker misjudged the level of the clubs' play
An analyst's incorrect assessment of the level of the opponents' play leads to incorrect odds in the line, erroneous quotes – this is a convenient match. This situation allows you to bet at an unreasonably high, erroneous coefficient, which provides an edge over the margin.
In the match Bayer – Bavaria, BC analysts made a mistake, setting odds of 1.77 for the victory of Bayern Munich. At the time of the meeting, Bayer was experiencing obvious game problems, while Bayern took on an amazing form. All this made it possible to bet at an unjustifiably overestimated coefficient on the victory of the guests. As a result, with a score of 2: 4, the guests deservedly won.
Such situations are common in low-ranking competitions.
Most users did the wrong analysis
Very often, within the framework of top competitions, the overwhelming majority of bettors place bets based on the past merits of the teams, their "big" names, and not on the current level of the game. This leads to frequent unjustified downloads.
Unjustified loads are a convenient match for the pros.
What is loading and how to play on it is described in detail with examples in a separate note.
Most of the bettors conducted a competent analysis
The quality of bettors 'analysis is gradually improving with the increase in additional tools that allow deeply assessing the current level of the teams' play. And in the world network there are enough resources with competent forecasts. And this is one of the dangerous moments.
The firm's analysts misjudged the opponents, set the wrong odds, but the bettors, based on the correct analysis, found such an error and managed to load a promising variant so that it makes no sense to bet on it – this is an inconvenient match.
Here again you can consider the above-described opposition Bayer – Bayern. When the odds were 1.77 on Bavaria's victoria, it was possible to bet on it, but when it dropped significantly below 1.6, it was too late and pointless to bet.
There are several more categories to be attributed to "inconvenient" clubs:
Strongly crisis team with powerful potential: after 2-3 failures to bet on matches with his participation is dangerous – it is difficult to say how he will show himself;
With the arrival of a new coach, the team did not immediately come out of the crisis – at this moment the new specialist is looking for new versions of his players' play, again it is difficult to say how such a team will play;
Injuries of several leading players – it is better to miss the first game of such a team, it is difficult to predict at what level the players of the nearest reserve, who came out instead of the injured, will play.
Selection of events in individual sports
In individual sports, all the rules described above apply, only here experienced bettors take 10-20 athletes under special control, closely monitor their performance and work according to the above rules.
But there is one difficulty in individual sports areas. For example, in football, the bettor, constantly betting within the framework of several championships, is well versed in all the teams of the chosen championship. For example, in tennis, the user can closely follow the performance of 20 tennis players, but they have to play during the season with a large number of opponents of different categories: from TOP-100, TOP-200 and higher, and these are several hundred opponents. TOP-20 representatives often meet with TOP-200 representatives.
In such a situation, one important rule applies: do not place bets on matches where an athlete who is under constant supervision takes part, if it was not possible to collect complete information about his opponent.
See also: in which bookmaker to place bets?
conclusions
A well-chosen match is the result of a huge amount of work, divided into two parts: careful selection of championships, constant and in-depth study of clubs (athletes). But a well-chosen match is half the battle, the main thing is to carry out analytical work competently and correctly and choose a promising bet.