How to bet on a favorite in basketball – strategy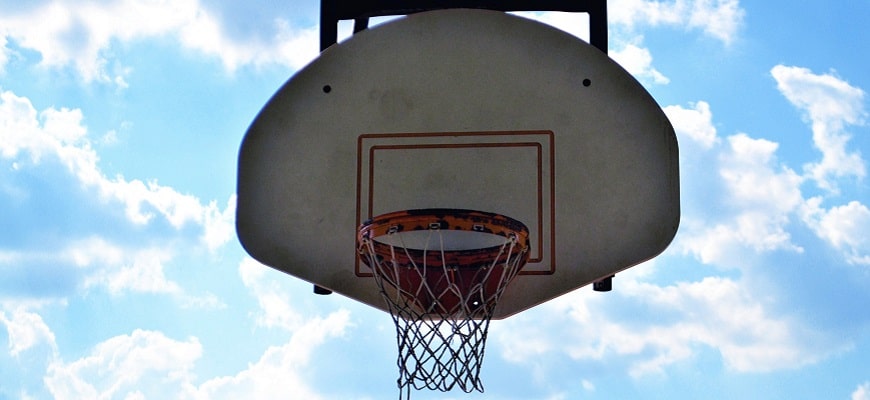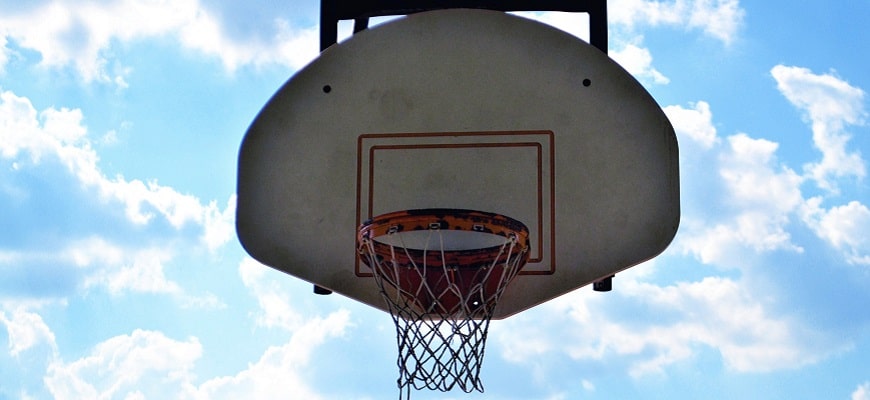 Basketball betting
Due to the high performance of basketball, betting on the favorite here has a special approach to itself. Do not be afraid to bet on the leaders of the meeting, with a competent approach, this will certainly lead to a good plus, only for this you need to know two main secrets. And here it is worth doing a small division of favorites into categories:
An outspoken favorite;
Implicit favorite.
We will consider each of them separately.
Content
Clear Favorite Betting
Implicit favorites betting
Summing up
Clear Favorite Betting
When the difference in the level of play is very different, the bookmaker makes two tricky moves:
Strongly underestimates the coefficient on the leader's victory;
Significantly increases the negative handicap of a strong team, when in reality it is necessary to exhibit F (-10), F (-13) and higher are exhibited.
These two tricks of the bookmakers immediately put bettors in an uncomfortable position, playing on the side of the leader of the meeting.
These are the results of the NBA matches, where in both meetings the clear leaders did not win confident victories. It makes no sense to bet on "W1" for such frankly low odds, and large negative handicaps did not pass here.
And here the favorites have already won large victories and high negative handicaps have gone well. But how to predict these biggest victories and make a successful bid?
It should be understood that many championships consist of a large number of rounds, for example, in the NBA, the main stage consists of 82 rounds. In Europe, strong teams also play a large number of matches in the national championship and European tournaments per season. All this leads to one thing – the dulling of emotions after defeat. No team can win all matches in a row, and the players understand this.
But there is a special situation when one of the championship leaders is defeated, after which he plays at home with a really weak opponent from the bottom of the table. And, most importantly, many bettors should start actively betting on the positive handicap of this weak team. How it happened in this match.
To make it clear, Toronto was one of the clear leaders of the NBA in the 2018-2019 season, and New York X was one of the complete outsiders. And this meeting took place after this defeat for Toronto.
It was in this match that one could safely bet the clear favorite on a negative head start, because here both tricks of the bookmakers were nullified.
Firstly, when, after a defeat, one of the leaders of the championship meets with one of the outsiders, he is especially suited to such a fight, because to get a second defeat in a row, but already from a frankly weak opponent, a strong team is really ashamed. Therefore, a strong club comes out to fight with increased motivation. And when the majority of bettors bet on a positive handicap of an outsider, the coefficient for a negative handicap of the leader begins to grow strongly, this is what nullifies the tricks of the bookmakers and allows you to play promisingly according to the favorite.
But skeptics may object, why, in this case, the proposed tactics of the game did not work.
The Chicago Bulls are also among the underdogs in the championship. But there is not a single theory that allows you to win all bets in a row without a single defeat. Moreover, this match is not suitable for us at all – here the load went to the negative handicap of Toronto.
Betting on a heavily underestimated and then loaded coefficient of the leader of the meeting is a direct path to the loss of the entire bank. You can only win in the above described situation.
See also: how to bet on a favorite in the most progressive discipline – esports
Implicit favorites betting
This direction is the most promising. We recall again that basketball is the most productive sport, where teams for two can score more than 200 points. And often there are rivals where the level of play differs, but this difference is not huge. In such a situation, there are no low odds.
In this match, two strong middle peasants met, but in many respects there was a high probability that the host club, which was a small favorite of this meeting, would win. And now it is worth remembering that not so many basketball matches end in a draw in regulation time. And in such a situation it was even possible to put on a negative head start for the hosts, because even at F1 (-3.5) there was a coefficient of 1.9, at F1 (-4.5) in the region of 2.1.
It is three main features of basketball that make it possible to play promisingly at a high coefficient of a small negative handicap of an implicit favorite:
High performance basketball as a sport;
Tied results are rare;
Not many matches end with a difference of two or three points.
Sometimes you don't even have to be a big expert in basketball and spend time studying all the matches in a row, you can take close attention to fights where the home implicit leader begins to gradually sink. Implicit leaders' forecasts rarely occur from scratch. After that, the bettor must conduct an independent analysis and decide whether to bet or not.
Read about what a load is and how to use it correctly in a special material.
But only the choice of implicit favorites must be approached more carefully, not so often they win victories, even at home. But experienced bettors advise paying attention to poorly popular championships.
This is the Hungarian Championship, where six matches of the implicit leaders were singled out in two rounds at once and in five they won Victoria with a difference of three or more points. Even in that meeting, where the victory was won with a difference of three points, the odds of 1.85 were given at F1 (-2.5), and many people play by such numbers.
Such results in poorly popular competitions are associated with a large difference in the level of play between teams. In many countries with not the strongest economies, only a few clubs can play at a good level, calmly outplaying outsiders and ordinary middle peasants at home. And in such championships, bookmakers do not greatly underestimate the odds due to their weak popularity. It is often possible to observe the opposite situation, when the bookmaker could put lower numbers on the favorite's victory. This is used by the pros, betting on small negative handicaps: H1 (-2), H1 (-2.5), maximum H1 (-4.5), which allows you to play at high odds on small negative handicaps of the favorite.
The only time it is better to avoid bets of this nature is in the last 2-3 rounds of the main stage, when the leaders sometimes do not give their best, already preparing for the playoffs, but the outsiders are fighting for survival. Because of the strong bias in motivation, the tactic does not work.
By the way, you can also place bets on outsiders in basketball. Our experts have even developed a special strategy for this.
Summing up
Do not think that the favorites in the bets are evil, just do not mindlessly play on them all the time, basketball is full of situations when you can make really promising bets on the leader and at a fairly high coefficient.